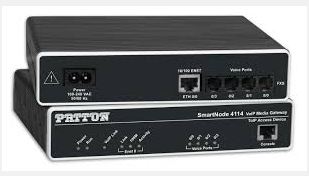 This site features VoIP Gateways, Gateway-Routers and other IP-telephony products distributed by DCE.  Our decades long relationship with Patton Electronics enables us to provide our customers with access to the best Patton SmartNode pricing available.
We hare pleased to provide these American made and supported, top quality, field proven, 3CX IP-PBX compatible gateways to you at discount pricing.
We are here to save you time and money.  Allow us to help you find the most affordable and effective  VoIP solution for your requirement.